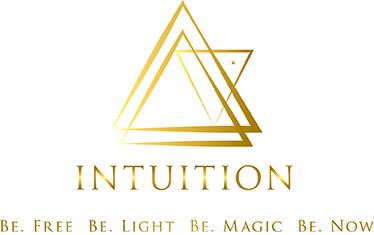 Upcoming Workshops and Events
Ascended Master Ascension Activations | Thursday, July 5th
Light Language Mudra Mantra Meditation | Saturday, July 7th and Saturday, July 14th
Girls Night Out: Sip & Shop | Thursday, July 12th and July 19th
Sunset Kirtan and Sound Healing | Friday, July 20th
Beach Yoga and Meditation | Sunday July 22nd
Guided Meditation Presented by Kristin Minuto | Thursday, July 26th
Inner Light Blindfold: Sound Healing Meditation and Light Language Attunement | Saturday, July 28th
Please scroll down for further information on each workshop.
Ascended Master Ascension Activations
with Clare
Thursday, July 5th
7pm
Exchange: $25.00

Space is limited; reserve your spot.
Connect with the Ascended Masters to receive vibrational Attunements that will Raise your Vibration, Elevate your Consciousness and facilitate Alignment with your Divine Self.
Join us on the 1st Thursday of each month and experience the
Transformative Energy of the Ascended Masters
The Ascension process is already underway on planet Earth. It is an evolutionary process that involves the Expansion of Human Consciousness and the Awakening of Human Potential. Each of us is truly an Ascended Master in training!
Light Language Mudra Mantra Meditation
Saturday, July 7th 10:30-12:00pm
Saturday, July 14th 10:30-12:00pm
Exchange: $25.00

Space is limited; reserve your spot.
Text Dana: (631) 245-5705
Email: intuition.ny@gmail.com
Lose Yourself, to Find Yourself.
Dana Livoti is a channeler and speaker of the Lemurian Light Language of the Heart. Through the practice of mudras, mantras and a shift in vibrational frequency through the portal of Light Language, we awaken the energies of liberation within us.
The Language of Light is a multidimensional form of telepathic communication that is innate within All Beings. Light language allows for pure communication directly with Source Consciousness without the static of the conditioned human mind. It facilitates the re-awakening of the Divine encoding of your soul's blueprint.
Select date and pay online below:
Girls Night Out: Sip and Shop
Thursdays, July 12th and July 19th
7:00pm–9:00pm
All ladies welcome! Come solo or bring a friend!
The new Light Warrior Collection is here!
Healing Gemstone Bracelets
Essential Oils and Diffusers
Crystals and Statues
Clothing
Unique jewelry
Sunset Kirtan and Sound Healing
Friday, July 20th
7:00pm–9:00pm
Exchange: $25
Call or text to reserve your space: 516-652-9523
As a group we will watch the sunset over Cold Spring Harbor and join our voices as one with Kirtan along the waters edge. We will nourish one another, relax and energize. As we chant, we will open our hearts and remove energy blocks.
After the sunset, we will enter into a state of vibrational alignment using harmonic sounds emitted from crystal bowls and enter a meditative state to reduce stress. The vibrational sound healing will travel throughout your entire energy field as we interact through vocal toning, providing vibrational re-alignment to address any imbalances or blockages of the energy channels.
This is an evening your body and mind will thank you for—Come Rain or Shine!
Meet at 7:00pm sharp at Intuition. WE WILL WALK AS A GROUP TO THE WATER AND END THE EVENING WITH SOUND HEALING AT INTUITION
**PLEASE BRING A YOGA MAT OR BLANKET
Beach Yoga and Meditation
Sunday July 22nd
8:00am–11:00am
Exchange: $20
Reserve your space: intuition.ny@gmail.com
Text Dana: (631) 245-5705
Re-align, Re-calibrate, Re-balance. Clear your chakras, take in the negative ions by our divine mother ocean. Join SoulFire and Dana Livoti from Intuition in this peaceful and powerful event.
We will meet at Field 5 and start our SILENT walking meditation along the ocean to the lighthouse proceeded by yoga and a Qigong class led by SoulFire. (ON THE BEACH)
Dana will be guiding us through a Light Language Meditation using breath and mantra.
We will close with shivasana, conversation and discussion.
Bring breakfast or lunch!
Guided Meditation
Presented by Kristin Minuto
Thursday, July 26th
7pm–8pm
Exchange $25
RSVP email: innerlightguidance21@gmail.com
Space is limited
Open up to rebirth and renewal.
Welcome in the newness of the spring season.

Learn the art of meditation. You will be guided into a state of peace and tranquility in the peaceful healing space at Intuition in Cold Spring Harbor. Take a vacation from your everyday worries and stresses. Don't know how to meditate? No need to worry. Be led into a higher level of consciousness with Reiki Master and Spirit Guide Coach, Kristin Minuto. She will take you on a journey of self discovery, help you clear blockages and awaken your soul.
INNER LIGHT BLINDFOLD
Sound Healing Meditation and Light Language Attunement
with Rick Batyr and Dana Livoti
Saturday, July 28th
10:30am-12:00pm
Exchange: $50
Blindfolds will be provided.
Space is limited; reserve your spot.
Email: intuition.ny@gmail.com or
Text Dana: (631) 245-5705
Tune into Your Inner Light
The withdrawal of the senses is known as pratyahara. In order to practice pratyahara, it is important to first focus all the mindful awareness into the senses so that one can then consciously withdraw them.
With television, phones and the fast pace of the modern world, our senses become overloaded. When we close our eyes, the attention has to go inward.
It is one thing to close the eyes knowing that they can be opened at any moment… It is another experience entirely to be blindfolded. This allows us to let go and surrender to our fears, the ego mind and enter into our true divine selves. By doing this your hearing will be heightened, and with an increased awareness.
The languages of Light and Sound are universal and speak to us on a cellular level free from the static of mind chatter.
Light codes are energy patterns, sacred geometries, colors, sound waves, light patterns, and frequencies that all of creation emits. We are able to access them in multiple dimensions and octaves through light language and sound vibration.
Rick is a sound medium, channeling spirit in order to create healing music and vibration for the good of all who listen.
Dana is a channeler who meets, receives, and expresses energy of non-physical beingness. She is a speaker of the Lemurian Light Language of the Heart.