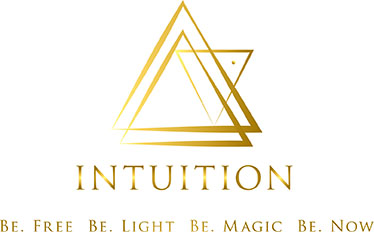 Upcoming Workshops and Events
Ascended Master Ascension Activations: Mary Magdalene | Thursday, October 4th
Light Language Mudra Mantra Meditation | Saturday, October 6th
Kid's Yoga with Patti Riedman | Saturday, October 13th
Intuition Book Club | Thursday, October 18th
Guided Meditation Presented by Kristin Minuto | Thursday, October 25th
Adventures in Consciousness | Saturday, October 27th
Please scroll down for further information on each workshop.
Ascended Master Ascension Activations
with Clare
Thursday, October 4th
7pm
Exchange: $25.00

October: Meet Mary Magdalene, Activate the High Heart Chakra and Enhance your Relationships
Space is limited; reserve your spot.
Connect with the Ascended Masters to receive vibrational Attunements that will Raise your Vibration, Elevate your Consciousness and facilitate Alignment with your Divine Self.
Join us on the 1st Thursday of each month and experience the
Transformative Energy of the Ascended Masters
The Ascension process is already underway on planet Earth. It is an evolutionary process that involves the Expansion of Human Consciousness and the Awakening of Human Potential. Each of us is truly an Ascended Master in training!
Light Language Mudra Mantra Meditation
Saturday, October 6th, 10:30am–12:00pm
Exchange: $25.00

Space is limited; reserve your spot.
Text Dana: (631) 245-5705
Email: intuition.ny@gmail.com
Lose Yourself, to Find Yourself.
Dana Livoti is a channeler and speaker of the Lemurian Light Language of the Heart. Through the practice of mudras, mantras and a shift in vibrational frequency through the portal of Light Language, we awaken the energies of liberation within us.
The Language of Light is a multidimensional form of telepathic communication that is innate within All Beings. Light language allows for pure communication directly with Source Consciousness without the static of the conditioned human mind. It facilitates the re-awakening of the Divine encoding of your soul's blueprint.
Pay online below:
Kid's Yoga with Patti Reidman
Intuition Book Club
Guided Meditation
Presented by Kristin Minuto
Thursday, October 25th
7pm–8pm
Exchange $25
RSVP email: www.innerlightguidance21@gmail.com
Space is limited
Open up to rebirth and renewal.
Welcome in the newness of the spring season.

Learn the art of meditation. You will be guided into a state of peace and tranquility in the peaceful healing space at Intuition in Cold Spring Harbor. Take a vacation from your everyday worries and stresses. Don't know how to meditate? No need to worry. Be led into a higher level of consciousness with Reiki Master and Spirit Guide Coach, Kristin Minuto. She will take you on a journey of self discovery, help you clear blockages and awaken your soul.
Adventures in Consciousness
with Rick Batyr and Dana Livoti
Saturday, October 27th
10:30-12:00pm
Exchange: $50
Space is limited; reserve your spot.
Text Dana: (631) 245-5705
Email: intuition.ny@gmail.com
Rise now energetically into an adventure of exploring unity consciousness through the eternal matrix of creation. Travel with us through the multidimensional light grid as Rick and Dana simultaneously channel spirit.
Rick is a sound medium, channeling spirit in order to create healing music and vibration for the good of all who listen. Dana is a channeler who meets, receives, and expresses energy of non-physical beingness.
Through sound and voice, Rick and Dana will meld the energies of the Divine to create an ethereal experience that will exhilarate and raise your consciousness to your energetic light body where you will come to a place of all-knowing. Through an exchange of energy you will be invited to allow a sense of clarity, peace and consciousness flow into your life.
When you allow Truth to speak through your Heart, you are Grace, Light, Freedom in fluid motion.
Space is limited to 11 participants.