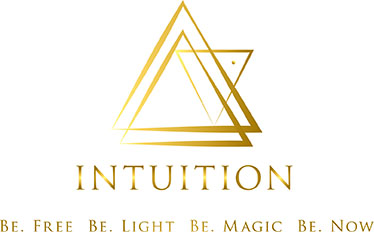 Upcoming Workshops and Events
Special Events with Roger Hanson
Open House Meet and Greet with Roger Hanson
Wednesday, April 24th
Soul Plan Reading Basic Practitioner Course
Friday, May 3rd , Saturday, May 4th, Sunday, May 5th
Soul Plan Reading Sessions
Saturday, May 11th, Sunday, May 12th, Saturday, May 18th, Sunday, May 19th
April & May Events
A Night of Light | Tuesday, April 2nd
Ascended Master Ascension Activations | Thursday, April 4th
I AM Empowered | Thursday, April 11th
LIVING with EASE and GRACE | Friday, April 12th
Your Dream Starts Now. The Time is Here. | Tuesday, April 16th
Opening Your Heart & Mind through Self-Awareness | Thursday, April 18, 2019
Kundalini Yoga and Meditation | Saturday, April 20th
Open House Meet and Greet with Roger Hanson | Wednesday, April 24th
Reiki Circle and Guided Meditation Presented by Kristin Minuto | Thursday, April 25th
A Portal into the Gateway Anew: The Gathering of Light | Sunday, April 28th
Soul Plan Reading Basic Practitioner Course | Friday, May 3rd, Saturday, May 4th & Sunday, May 5th
Soul Plan Reading Sessions | Saturday, May 11th, Sunday, May 12th, Saturday, May 18th, Sunday, May 19th
Please scroll down for further information on each workshop.
Night of Light with Lisa Dooley
Tuesday, April 2nd
7pm – 8pm
Exchange: $25.00

RSVP to Lisa by calling: 516-405-5169

Join Lisa Dooley for a Night of Light on the first Tuesday of every month at Intuition.
Lisa will bring through light energy and light codes to elevate your vibration and expand your consciousness.
This meditation is designed to awaken your light, inspire your intuition and activate the truth of who you are.
May we all remember that we are LIGHT.
Ascended Master Ascension Activations
with Clare
Thursday, April 4th
7pm
Exchange: $25.00
This month's Master is Paramahansa Yogananda
Space is limited; reserve your spot.
Connect with the Ascended Masters to receive vibrational Attunements that will Raise your Vibration, Elevate your Consciousness and facilitate Alignment with your Divine Self.
Join us on the 1st Thursday of each month and experience the
Transformative Energy of the Ascended Masters
The Ascension process is already underway on planet Earth. It is an evolutionary process that involves the Expansion of Human Consciousness and the Awakening of Human Potential. Each of us is truly an Ascended Master in training!
I AM Empowered
with Maria Deesy
Thursday, April 11th
7:00 – 8:30pm
$25 exchange
Contact Dana to reserve your spot
Text: (631) 245-5705
Email: intuition.ny@gmail.com
We're having a shift on our planet like never before… are you hearing about it? Do you feel it? Maybe you suddenly felt this overwhelming desire to know your life's purpose or have a deeper understanding of yourself like never before? Maybe you're noticing repeating numbers 111, 222, 333 etc or seeing 1111, 2222, 144 and would like to understand the significance?
Are you having more intuitive moments in your day to day experience or dreams that feel different, more real than dreams you had a year ago? Are you hearing words like "Ascension", "Collective Consciousness", "Higher Self" and would like to have a better understanding of what they mean?
Have you been experiencing headaches, neck/shoulder pain, unexplained itching/rashes, sudden onset of fatigue then feeling like you could run a marathon and have never experienced these things in the past? If this resonates with you in any way this class is for you. In this class, we'll be exploring these things and more as we discuss what's taking place in our world relating to shifts in our solar system as well as changes in our bodies.
This class will be interactive where you can ask questions as we go. You'll also receive some of the tools I use to assist you in your evolutionary journey.
Come join me for an informative evening of sharing.
LIVING with EASE and GRACE
Led by Angela A. Kirsner
Friday, April 12th
10:30am – 12:00pm
Exchange: $25.00
Reserve your space at intuition.ny@gmail.com or
Text Dana: (631) 245-5705
These spiritual development gatherings are offered to present a platform for a community to grow in our individual and collective exploration of who we are and our connectiveness to the Divine. It has been my passion to awaken and nourish the Holiness in Beings and to assist others to stand in their power. These gatherings will offer tools to live our daily lives in the Divine stream of EASE and GRACE, by unfolding our wonderment and magnificence.
We will participate in meditations, discussions, book readings, and teachings, in a safe and joyful environment.
As truth seekers, we will be using the book The Messiah Seed (volume 1) by Story Waters. This book will help us navigate and find the truth we are seeking, that is purely our own, and to live our hearts' dream. For our March gathering, let's start with the first 5 Messiah Seeds.
If you are seeking a shift in your energy to live differently – with EASE and GRACE – join us!
All are welcomed. Be You. Be Free.
"Everything you are seeking….You already are."
— Angela A Kirsner
Open House Meet and Greet with Roger Hanson
Intuition's New Resident Intuitive
Wednesday, April 24th
7-9pm
Champagne and Nibbles
Contact Dana to reserve your spot
Text: (631) 245-5705
Email: intuition.ny@gmail.com
Kundalini Yoga and Meditation
as taught by Yogi Bhajan
led by Dana Livoti ~ Sita Qurban

Saturday, April 4th & Saturday, April 27th
10:30am – 12:00pm
$25 exchange
Contact Dana to reserve your spot
Text: (631) 245-5705
Email: intuition.ny@gmail.com

"Meditation is the creative control of the self where the Infinite can talk to you."
~ Yogi Bhajan
Kundalini yoga classes are a dynamic blend of postures, breath work, meditation, sound and mantra, which teaches the art of relaxation, self-healing and elevation.
Balancing body and mind enables us to experience the clarity and vastness of the soul.
No previous experience in yoga is required.
After the close of each class you will experience a vibrational shift through the portal of Light Language, we awaken the energies of liberation within us.
The Language of Light is a multidimensional form of telepathic communication that is innate within All Beings. Light language allows for pure communication directly with Source Consciousness without the static of the conditioned human mind. It facilitates the re-awakening of the Divine encoding of your soul's blueprint.
A Portal into the Gateway Anew: The Gathering of Light
Led by Dana Livoti
Sunday, April 28th
11:00am – 12:30pm
Exchange: $33
***This event is limited to 9 participants.
Each participant will leave with a copy of the transcribed channel explored.
Text Dana: (631) 245-5705
Email: intuition.ny@gmail.com
Allow yourself to experience the essence of your being Anew.

Each Gathering will offer the perspective of unfolding your journey through a new lens, an offering of a perspective Anew.
Dana will lead you through a transcribed channel that will provide the platform for Infinite exploration to be felt within your own being. She will allow the codes of Light to be expressed through a channeled space that will illuminate a cosmic, inner journey.
Angela Kirsner will serve as a vessel to speak the word of the Divine, as she feels into each individuals' signature vibration.
Thomas Chambers will serve as a conduit for individual Energetic Cellular Activations.
The canvas is blank.
You see Beloved, it is your time to be born again anew.
Create,
Unfold.
Revel in the glory and grandeur of the dream that is YOU.
Soul Plan Reading Basic Practitioner Course
with Roger Hanson
Friday, May 3rd from 7–9pm
Saturday, May 4th from 9am – 5pm
Sunday, May 5th from 9am – 5pm
Space is limited.
Register at RogerHansonLove.com
Soul Plan Reading Sessions
with Roger Hanson
Saturday, May 11th
Sunday, 12th
Saturday, 18th
Sunday, 19th

8 sessions available.
Register for your session at RogerHansonLove.com