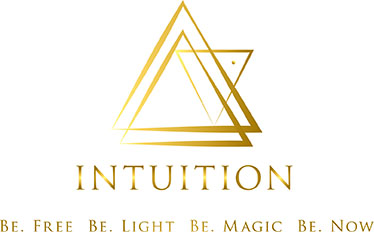 Upcoming Workshops and Events
Reiki Healing Circle and Meditation | Thursday, July 11th
LIVING with EASE and GRACE | Friday, July 12th
Zen Expression | Thursday, July 18th
Kundalini Yoga and Meditation | Saturday, July 20th and 27th
Please scroll down for further information on each workshop.
REIKI Healing Circle and Meditation
Led by Tiffany Sizse
Thursday, July 11th
7:00 – 8:30pm
Exchange: $25
Contact Dana to reserve your spot.
Text: (621)245-5705
Email: intuition.ny@gmail.com
Join us every 2nd Thursday of the month from 7pm-8:30pm for a Guided Meditation Reiki Circle lead by Reiki Master Tiffany Sizse. Tiffany started on her path as a Reiki Healer back in 2009 and has been cultivating her spiritual gifts ever since.
The night will be one of relaxation, connecting to oneself and Spirit, and letting go of all that no longer serves you. Feel free to bring blanket or yoga mat, and any thing else you may need to lay comfortably while drifting off through a journey of self discovery and healing. Blankets may also be borrowed from the studio, dress comfortably, and be ready to leave the session feeling a little lighter and at ease!
LIVING with EASE and GRACE
Led by Angela A. Kirsner
Friday, July 12th
10:30am – 12:00pm
Exchange: $25.00
Reserve your space at intuition.ny@gmail.com or
Text Dana: (631) 245-5705
These spiritual development gatherings are offered to present a platform for a community to grow in our individual and collective exploration of who we are and our connectiveness to the Divine. It has been my passion to awaken and nourish the Holiness in Beings and to assist others to stand in their power. These gatherings will offer tools to live our daily lives in the Divine stream of EASE and GRACE, by unfolding our wonderment and magnificence.
We will participate in meditations, discussions, book readings, and teachings, in a safe and joyful environment.
If you are seeking a shift in your energy to live differently — with EASE and GRACE — join us!
"Everything you are seeking….You already are."
— Angela A Kirsner
Zen Expression: "Whirling Chakras Workshop"
Thursday July 18th
7pm
Exchange: $25.00 per person
Reserve your spot with Kristen and Michelle from The Zen Den: 631-988-3169
TheZenDen2019@gmail.com
Using different aspects of meditation philosophies from Turkish Whirling Dirvish, Buddhist mindfulness and Hindu Kundalini, participants will lavish in the rhythmic sounds of mantras, prana (breath) and healing 528Hz Solfeggio frequencies, as they experience a beautiful and gentle seated whirling movement creating a mindful awareness of each chakra.
Kundalini Yoga and Meditation
as taught by Yogi Bhajan
led by Dana Livoti ~ Sita Qurban

Saturday, July 20th and 27th
10:30am – 11:45mm
$25 exchange
Contact Dana to reserve your spot
Text: (631) 245-5705
Email: intuition.ny@gmail.com

"Meditation is the creative control of the self where the Infinite can talk to you."
~ Yogi Bhajan
Kundalini yoga classes are a dynamic blend of postures, breath work, meditation, sound and mantra, which teaches the art of relaxation, self-healing and elevation.
Balancing body and mind enables us to experience the clarity and vastness of the soul.
No previous experience in yoga is required.
After the close of each class you will experience a vibrational shift through the portal of Light Language, we awaken the energies of liberation within us.
The Language of Light is a multidimensional form of telepathic communication that is innate within All Beings. Light language allows for pure communication directly with Source Consciousness without the static of the conditioned human mind. It facilitates the re-awakening of the Divine encoding of your soul's blueprint.
Kundalini Yoga Meditation: Releasing Karma
Led by Dana Livoti
Sunday, July 21st at 10:00 am
Montauk Salt Cave West
169 New York Avenue, Huntington, NY 11743
$40 exchange
Reserve your spot by calling 631.923.3030
or Email: huntington@montauksaltcave.com
The only thing between you and your supreme awareness, your bliss, and your eternal love is the mind. When you cultivate mental caliber, your capacity to "Be" is unlocked. You are no longer caged by your inner dialogue. You are free to embrace All That You Are and navigate your life from a fearless heart.
Join us Sunday, July 21st at 10:00 am for a Karma Releasing Meditation. Each participant will receive a healing crystal and Palo Santo smudging stick.