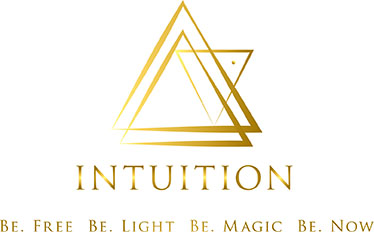 Dana Livoti
Dana is a mystic, teacher and children's author. She is a channeler who expresses the energy of non-physical beingness through spoken word. In her process of channeling, Dana "becomes" the being that she is channeling through the fluidity of the Universal Oneness of All. Her teachings point you towards finding the state of sovereignty within yourself and becoming who you already ARE.
Private Channeled Reading and Integration Session
Dana is a Channeler. She meets, receives, and expresses energy of non-physical beingness.
During your channeled message, you will be guided to explore and join with the energies that wish to communicate with you. Through this exchange of energy you will be invited to ask specific questions of your choosing. The focus of your message is to allow a sense of clarity, peace and consciousness to flow into your life.
The integration discussion will assist you with solidifying and grounding your channeling session. Deeper insights about your reading will unfold through your specific questions and guidance pertaining to the "next steps" on your journey.
Each session includes an intention setting conversation, a channeled message expressed through Dana, and an integration discussion.
Exchange: $175 per session
Includes:
• Channeled reading
• Recording of the session along with specific notes and highlights from your reading.
The session typically runs 60 minutes in length.
Angela Kirsner
Angela Kirsner is a Spiritual Teacher, Reiki Healer, Spiritual Coach, and Visionary of the New Earth.
All her life, Angela has been led to seek unity with the Divinity within her Being. Her passion is to assist other to stand in their power and to bring forth the unfolding and remembering of their Godhood.
As we start to connect back into our Divinity, we realize that this journey is more about unlearning the Earth game of duality and polarity, and remembering our God Essence. Angela will offer a paradigm of exploration where all Souls are equal and limitless. All of us are Creator Light Source. Who you want to BE, you already ARE!
Reiki Sessions & Spiritual Coaching
1.5 hours | $150.00
Reiki is an energy healing treatment that works holistically; on the whole body, mind and spirit. Reiki is a relaxing treatment whereas natural healing vibrations are transmitted through the hands of a Reiki practitioner. Reiki energy is a life force energy that flows within the physical body through pathways called chakra and meridians. It also flows around us in a field of energy called the Aura. Reiki heals by flowing life force energy through the body and the aura and charging them with positive energy to create an energy field of balance, health, and wholeness.
Spiritual Coaching
One hour phone conversation | $75.00
One hour meeting in person | $125.00
•
Each of us is the Creator of our reality. We have the power to choose and change and create. It is my passion to guide individuals to stand in their sovereign power and bring forth their true essence of JOY and LIGHT. My coaching sessions offer you tools to release what no longer serves your highest good, and clarity to create a life of "Ease and Grace".
•
Thomas Chambers
Thomas Chambers is a Spiritual Teacher, Healer, Life Coach.
Two thousand years ago the Master of Love walked upon the earth and by example, gave us a code to live by—Love and Compassion! Today, at this very moment, we as a collective energy are changing the world. We are planting seeds of love and creating a potential where one day our children and their children will live in a world of peace.
Transformation begins with loving yourself first. We came here to experience all of life in its entirety and what appeared to be our darkest experiences, taught us how to love more deeply. This is the contrast of our lives.
I pray that as we travel this journey together, our love will grow exponentially and that all will feel the love and light that you already are. Let our mantra be Compassionate Action.
Namaste
Signature Cell Healing Session
A healing experience which focuses energy on the "signature" or God Creator cell, which lies within you. The reawakening of this signature cell allows for a return to optimum health and balance in all four bodies: spiritual, mental, emotional, and physical.
$150.00 | approx 1hr – 1.5 hours and includes spiritual coaching
Reconnective Healing
The Reconnection healing experience connects the meridian lines on our bodies to the grid lines that encircle the planet. In this experience, the new lines are activated allowing for the exchange of energy, light and information, by the reconnection of your DNA strands.
$150.00 | approx 1 – 1.5 hours and includes spiritual coaching
The Reconnection consists of two sessions generally 45 minutes to one hour in length and ideally on consecutive or alternate days
2 sessions each about 45-60 minutes | $333.00 total
Past Life Regression Sessions
This experience may provide an understanding as to why you may have chosen to incarnate into your current group and circumstances. Sessions are calming, relaxing and many times, offer an understanding of unfounded fears and blockages in our current life. A past life session can assist you on your journey in unlocking the wisdom learned over many life times.
$200.00 | 1–2 hours
The Trinity Activation
Dana Livoti | Thomas Chambers | Angela Kirsner
The Trinity Activation is the key to unlock the cages of residual unconsciousness to be met with the light of consciousness, which is clarity. When one is able to see through the illusion of demise, one is free. The energetic frequency of the Trinity will reactivate the dormancy within one's physicality to bring rise to the light of consciousness. The light of consciousness is to see with clarity one's chosen path.
The Trinity Activation will regenerate one's "cellular" structure to eradicate what is lying dormant within one's genetic encoding. The Light of the Trinity will reactivate the cellar structure of the individual's chosen path here on earth prior to incarnation. It is to say that one's DNA will regenerate to the pure essence from which it was birthed which is Creator Energy.
Exchange: $300 | 2 hours
Individual Session Includes:
• Energy Focus (via phone conversation)
• Energetic Activation
• Channeled Message (you will receive a recording)
• Solidification of Experience Integration (after your Activation you will have a follow-up phone session with either Tom or Angela)
• Essential Oil and Crystal.