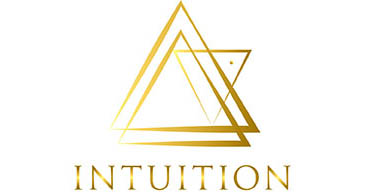 February 16, 2017
By Janee Law
Intuition is a place for people to find their inner peace, to be in tune with their creativity and celebrate their individual uniqueness, owner Dana Livoti said.
"This has always been my passion and my highest joy," Livoti, 45, of Halesite, said. "I wanted to create this type of space where people can come together to meditate to experience different types of spiritual modalities, and explore their own spirituality."
Intuition's two-year anniversary is approaching. The business first opened at 29 Main St. in Cold Spring Harbor in June 2015, and ever since has offered workshops and classes that range from meditation, astrology, intuitive development, psychic nights, channeling and gallery readings.
"This space is the hub of everything that I do," Livoti said. "It's just a sacred space where people come together to truly feel at peace within themselves."
Workshops and classes range $20-$35. Popular picks include "A Journey Into the Free Heart," "Angelic Healing Circle," and "What Is Your Cosmic Love Match?"
In addition, Intuition also sells jewelry, gifts, crystals, essential oils, karmic alchemy, and clothing and accessories at The Shop at Intuition. With this, the unique light warrior design bracelets are handcrafted by Livoti herself and can also be sold through Etsy.
"I have always been drawn to creating jewelry and making different unique pieces of jewelry that are one of a kind and that speak to the individual," Livoti said. "All of the bracelets that I make, they're all natural crystals that have different healing properties."
The shop is currently open Saturdays, 12 noon-5 p.m., but Livoti said customers can expect hours to be extended once spring arrives. Intuition also offers jewelry parties, which can be scheduled on case-by-case basis.
For the past 19 years, Livoti has also been a first grade teacher at the Countrywood Primary Center in Huntington Station. She has written two children's books, "There is Magic in Me" and "It Feels Good to be Me," which seek to give children confidence and teach them to become empowered creators.
Intuition also operates to promote local artists. During its open houses, which are held every three months, the space features a variety of work from talented local artists, Livoti said.
In regards to her position, Livoti said that she enjoys making people feel good about who they are.
"Intuition celebrates the uniqueness of the individual," she added. "I just love making people feel the inner peace within their hearts, and helping people to see that they create their own reality."